taggeddefine Fund of FundsFund of FundsFund of Funds buyoutFund of Funds definitionFund of Funds explainedFund of Funds explanationFund of Funds financeFund of Funds glossaryFund of Funds private equityFund of Funds private equity termsprivate equity definitionsprivate equity glossaryventure capitalvideoswhat are Fund of Funds?
A Brief Explanation of a Fund of Funds Definition
A fund of funds (FOF) is an investment fund where capital is allocated to other funds rather than to specific investments. A FOF is also referred to as a multi-manager investment due to outsourcing of investment to other asset managers. There are several types of fund of funds including hedge FOF, venture capital FOF, and private equity FOF. Advantages of a fund of funds include outsourcing the day to day management of capital, outsourcing the due diligence of investment, and diversification as to reduce volatility. Some of the disadvantages include less control over the allocation of capital to investments and higher fees.
A fund of private equity funds, like many other FOF, is a limited partnership where the limited partners allocate capital to the general partner, or FOF. The FOF then allocates capital to different private equity funds. The allocation percentages are based on the FOFs strategy. One famous fund of private equity funds is HarbourVest with assets under management over $18 billion.
tags: Fund of Funds private equity, what are Fund of Funds?, Fund of Funds definition, Fund of Funds explained, Fund of Funds explanation, Fund of Funds glossary, Fund of Funds buyout, Fund of Funds finance, Fund of Funds definition, videos, Fund of Funds private equity terms, private equity glossary, venture capital, private equity definitions, Fund of Funds, define Fund of Funds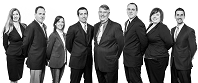 To list your brand here as a sponsor of please email us at
Jointhe 100,000+ community of private equity professionals by selecting Basic or Platinum Membership in the Private Equity Investment Group (PEIG)