taggeddefine Secondary Fundsprivate equity definitionsprivate equity glossarySecondary FundsSecondary Funds buyoutSecondary Funds definitionSecondary Funds explainedSecondary Funds explanationSecondary Funds financeSecondary Funds glossarySecondary Funds private equitySecondary Funds private equity termsventure capitalvideoswhat are Secondary Funds?
A Brief Explanation of Secondary Funds Definition
A secondary fund is a partnership that specializes in acquiring assets and securities through the secondary market, rather than the primary market. In other words, a secondary fund is composed of assets that have been purchased directly from other investors, rather than from the underlying company itself. Secondary funds are common in private equity, venture capital, and hedge funds.
In private equity, a secondary fund could be attractive to an investment manger or investor for many reasons. Ownership in an existing private equity fund can be purchased directly from another investor at a discount, if the initial investor is facing a credit crunch. This was extremely common during the 2008 financial crisis. Moreover, it can allow an investor to gain exposure to a fund that has been closed to additional investors and allows an investor to exit an investment prematurely if he or she needs to.
tags: Secondary Funds private equity, what are Secondary Funds?, Secondary Funds definition, Secondary Funds explained, Secondary Funds explanation, Secondary Funds glossary, Secondary Funds buyout, Secondary Funds finance, Secondary Funds definition, videos, Secondary Funds private equity terms, private equity glossary, venture capital, private equity definitions, Secondary Funds, define Secondary Funds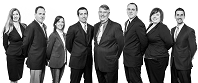 To list your brand here as a sponsor of please email us at
Jointhe 100,000+ community of private equity professionals by selecting Basic or Platinum Membership in the Private Equity Investment Group (PEIG)